JUVEDERMTM
What are Posible Side Effects?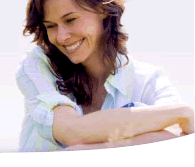 Side effects are moderate (uncomfortable) and generally last 2 to 4 weeks. The most common side effects include temporary reactions at the treatment site such as tenderness, swelling, firmness, lumps/bumps, bruising, pain, redness, discoloration, and itching.
What is JUVÉDERM VOLUMA™ XC made from?
JUVÉDERM VOLUMA™ XC made from a modified form of hyaluronic acid. Hyaluronic acid (HA) is a natural complex sugar that occurs within the body. It is a hydrating substance found in your skin. As you age, you start to lose HA, which causes the skin to lose structure and volume.
What else should you know about JUVÉDERM VOLUMA™ XC?
JUVÉDERM VOLUMA™ XC, the first and only filler approved to temporarily correct age-related volume loss in the cheek area in adults age 21 and over.

JUVÉDERM VOLUMA™ XC works instantly to provide visible results; providing volume to the cheek area giving a more youthful appearance to the face. In addition, the results are natural-looking and long-lasting - up to 2 years with optimal treatment.

JUVÉDERM VOLUMA™ XC is a non-surgical treatment option that requires relatively little recovery or downtime, yielding instant results patients can see before they leave Dr. Ebroon's office.

JUVÉDERM VOLUMA™ XC contains a small amount of lidocaine which helps to numb the treatment area during the injection procedure.

Patients may require a touch-up treatment after their initial treatment to achieve optimal results.

After 24 hours, you should be able to resume your normal activities