KYBELLATM
What is KYBELLA™?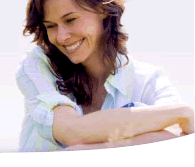 KYBELLA™ is a prescription medicine used in adults to improve the appearance and profile of moderate to severe fat below the chin (submental fat), also called "double chin."
It is not known if KYBELLA™ is safe and effective for use outside of the submental area.
The most common side effects of KYBELLA include:
swelling, bruising, pain, numbness, redness, and areas of hardness in the
treatment area.

WHAT IS SUBMENTAL FULLNESS?
Submental fullness is sometimes referred to as "double chin".
It is a common yet undertreated facial aesthetic condition that can impact a broad range
of adults, including both women and men.
HOW DOES KYBELLA™ WORK?
The active ingredient in KYBELLA is deoxycholic acid, a naturally-occurring
molecule in the body that aids in the breakdown and absorption of dietary
fat.
• When injected into the fat beneath your chin, KYBELLA™ causes the
destruction of fat cells.
• Once destroyed, those cells cannot store or accumulate fat
• Many patient treated with KYBELLA™ experienced visible contouring of
their chin profile in 2 to 4 treatments
• Up to 6 treatments may be administered